TEENS 13-19, Come audition for The MAD* Factory's winter show! 
THE ADDAMS FAMILY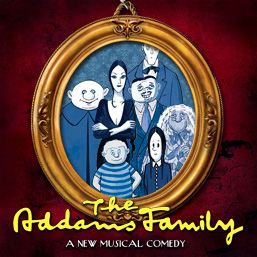 WHERE: THE MAD* FACTORY, 39 S. Main St. Ste. 310
WHEN: Sat, DEC. 9 or Sun, DEC. 10 from 1-4.
Please choose one day and plan to stay the entire time.
Dress comfortably and be ready to move! Callbacks will be
Mon, DEC. 11 from 6:30-9.
WHO: Teens ages 13-19
WHAT TO PREPARE: Please prepare one 32 bar cut.
Have music in a binder.
An accompanist will be provided.
Performances will be FEB 23-MARCH 4
IF CAST,THERE IS A $50 PARTICIPATION FEE
QUESTIONS??? CALL 440-935-3875
There are no upcoming events to display at this time.